What I found today was nothing I've ever seen before. One of the most intense find thus far for sure. As we're arriving to the location, we couldn't figure out how to get inside. What we did find is that right by the mansion there is a small house hold where the entire home is also abandoned. I took the initiative to explore the inside first and going upstairs and there it was, I saw the beautiful abandoned mansion from afar, I know we are close. We soon found a way around the home, walking another two blocks down to enter the mansion from the front gate. The suspense of going inside gradually increases each step, and when we finally arrived at the front gate, it was as if we're in the beginning of a RPG game... IRL.
This place was at least 100+ year old. and to think about a country like Taiwan, a hundred years ago and build a mansion with the caliber like this... whoever owned this place must've been filthy rich. Since there isn't much I can show the stream due to the signal around the mansion, I placed down the stream and explored the inside of the mansion. Not much were left to determine the actual date of the place, however, there was a antique wall paper dated back in the 70's. The rest of the exploration I'll just leave it for the photos to do justice..
Later on, we head towards this place called Rainbow Village, where it used to be a village for the soldiers to live in, a 96-year-old artist painted the entire place filled with colorful characters and we even had the honor to meet & take a photo with him!
Since Haremi went to college out here in TaiChung, we went to the area where her collage is at. She took us to her old work place which is a really famous shaved ice spot, met her old boss and helped out a little. Made us two of the best selling desserts, it was bomb dot com! Afterwards we went to her college campus where she showed us where her department sociology is at, where she spent most of her time in, and a place where theres cows and things.. wrapping up with ubering to the most famous night market, packed as fockkkk!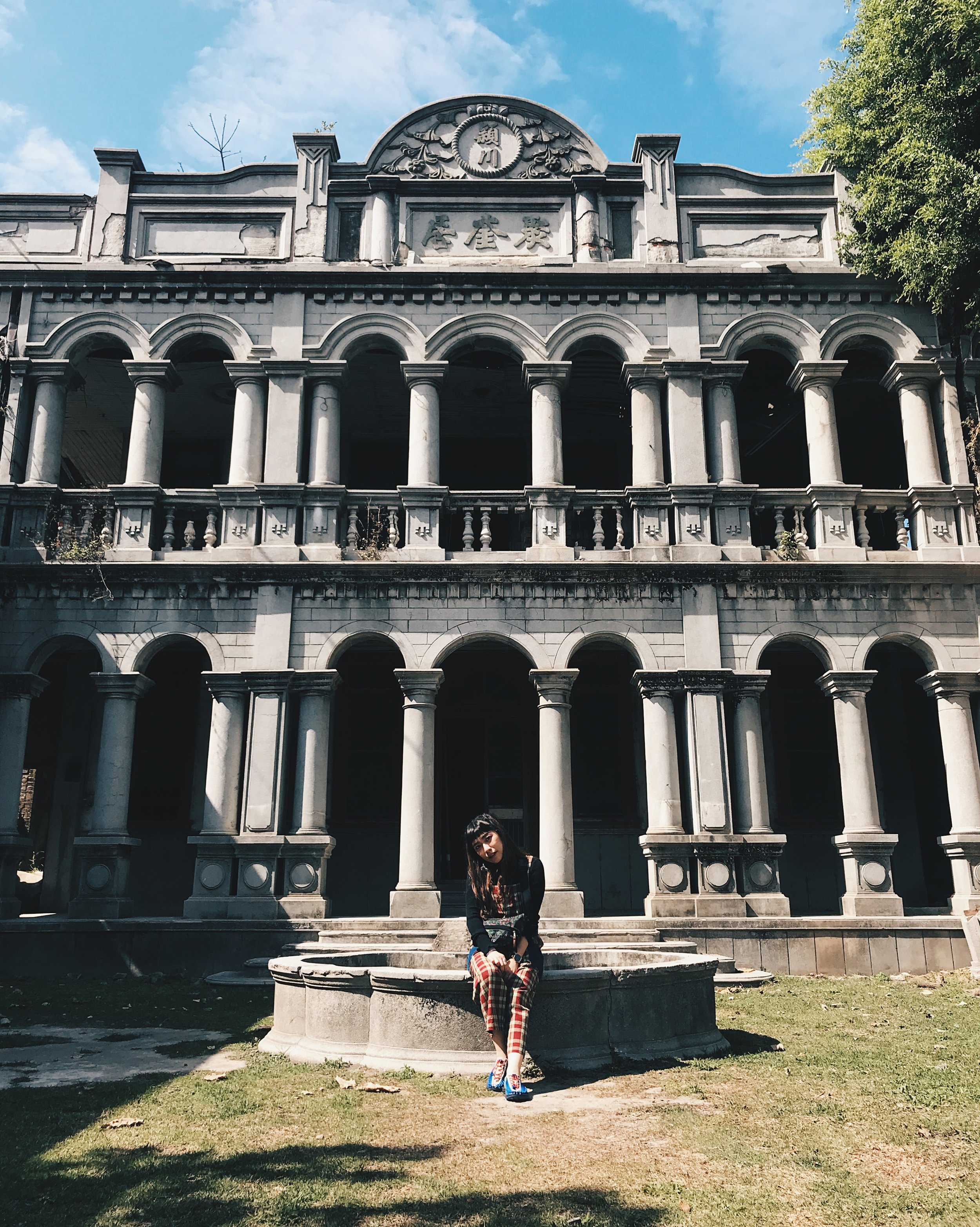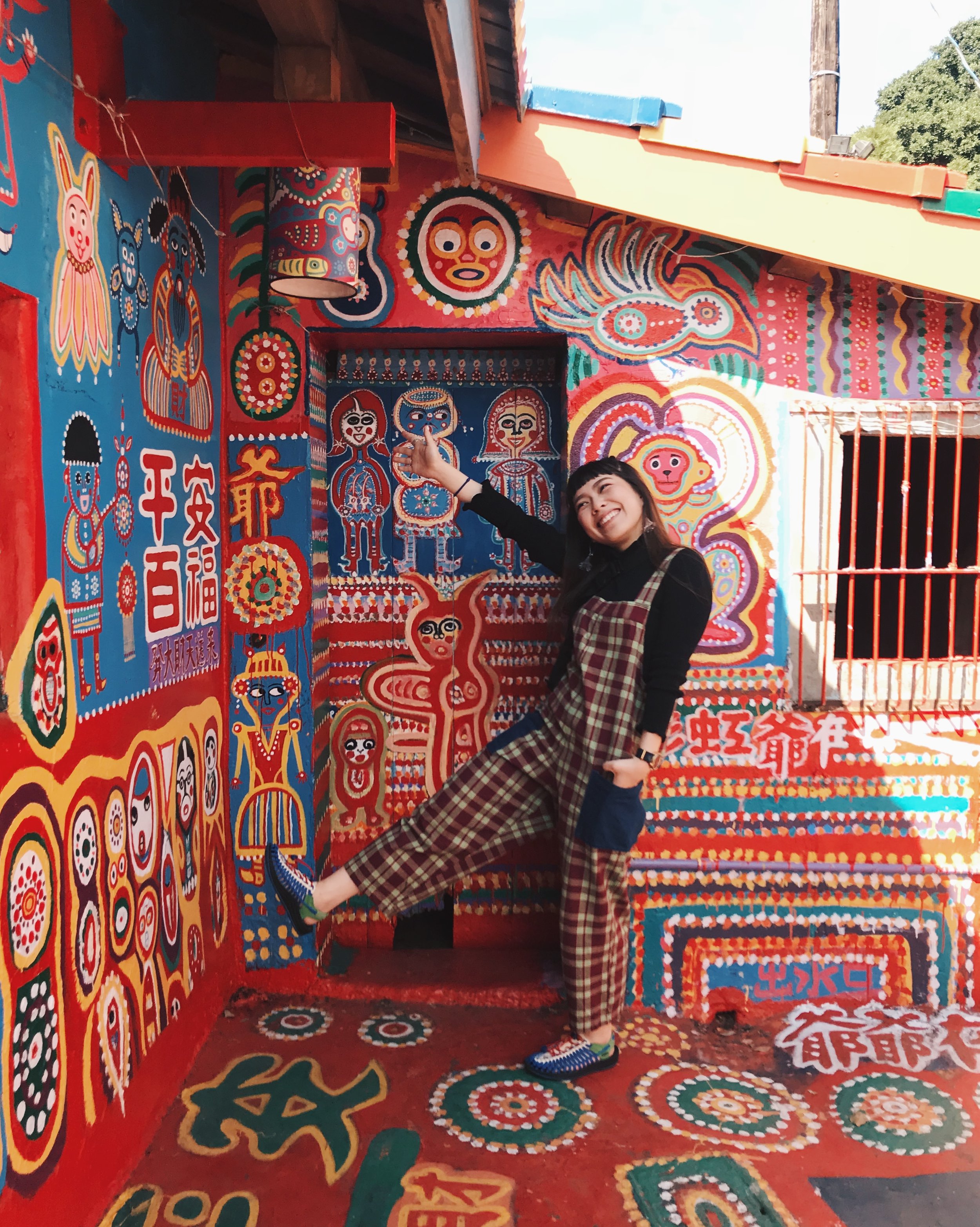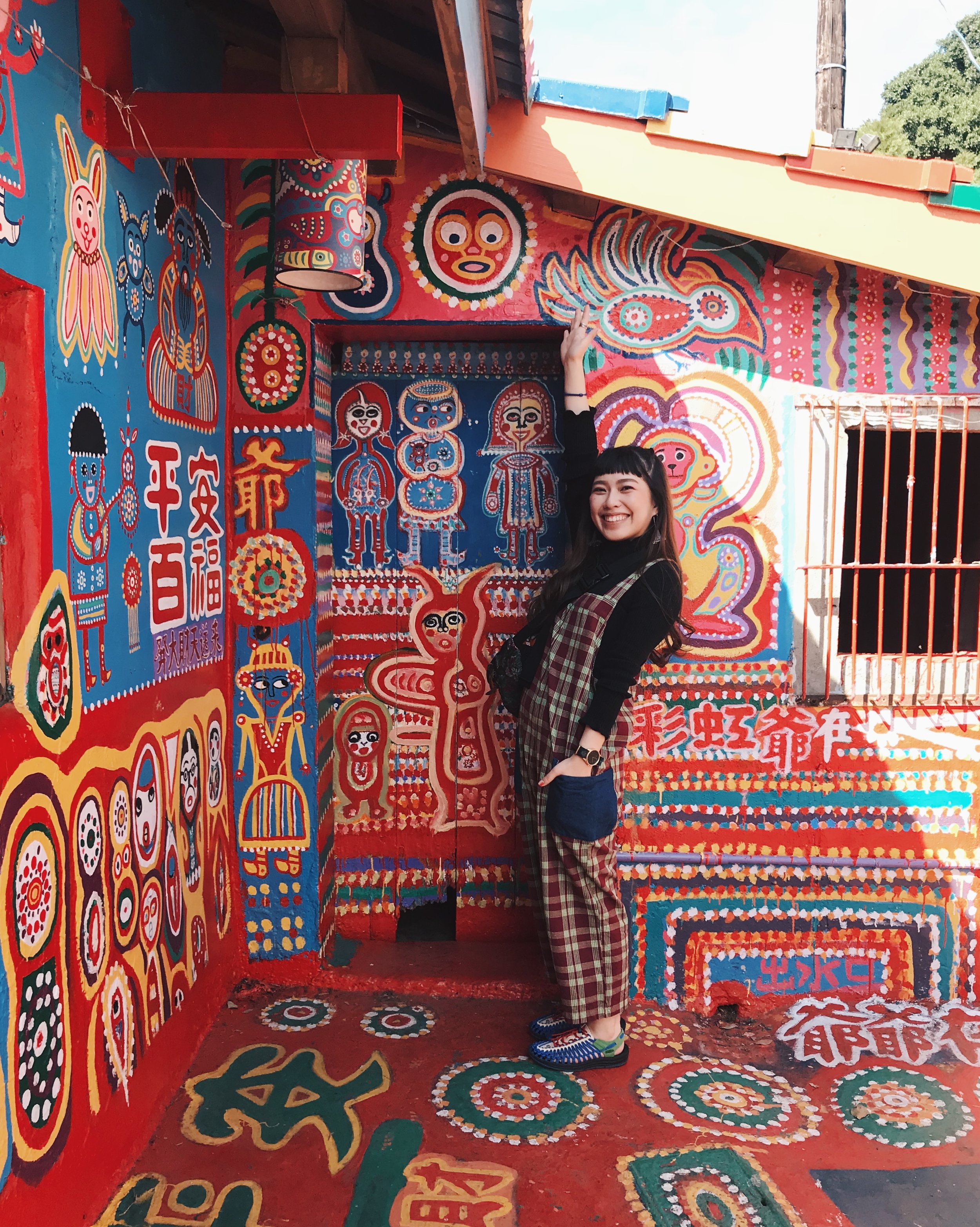 apparently famous in the architectural world
"People mountain people sea"